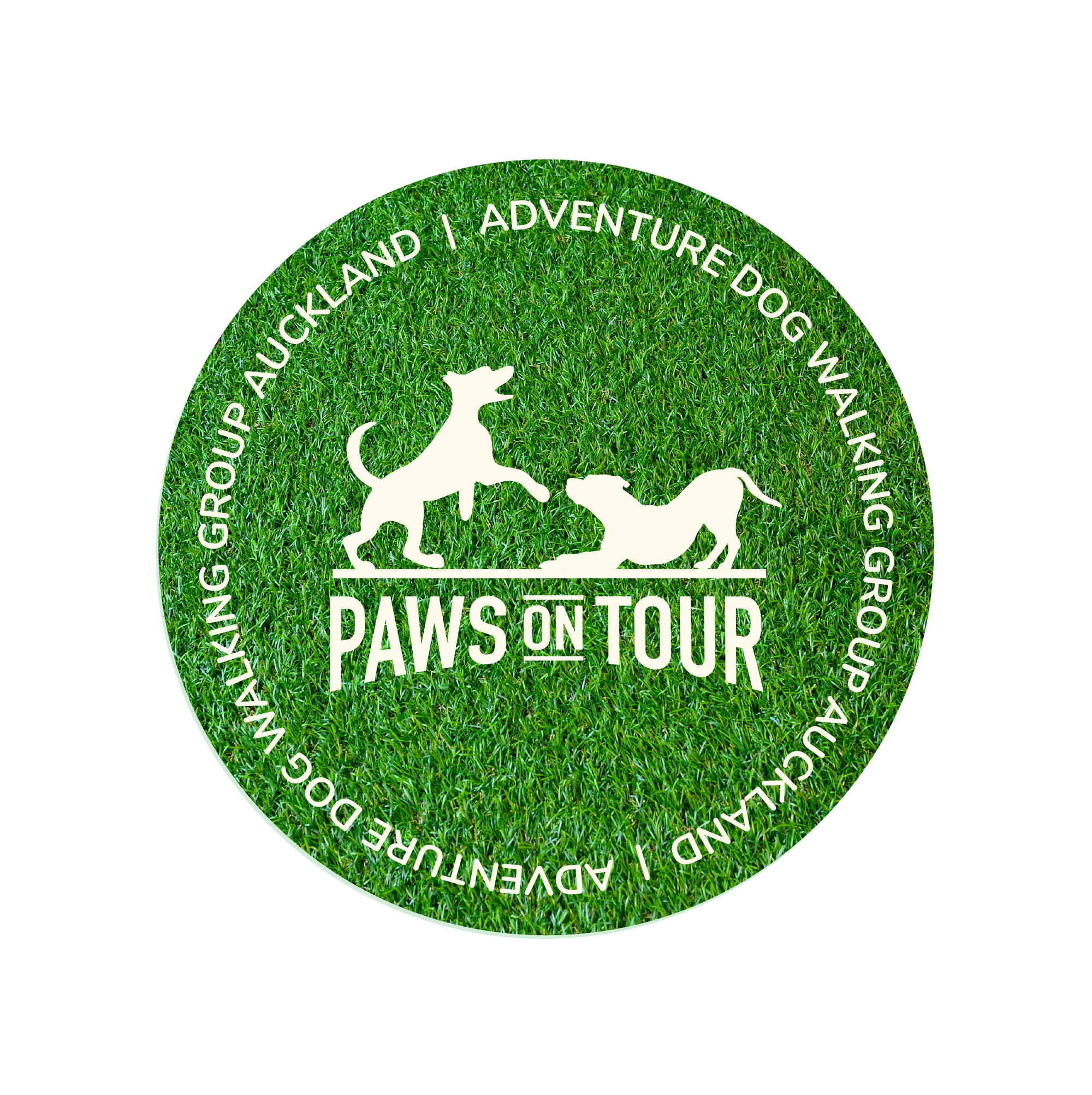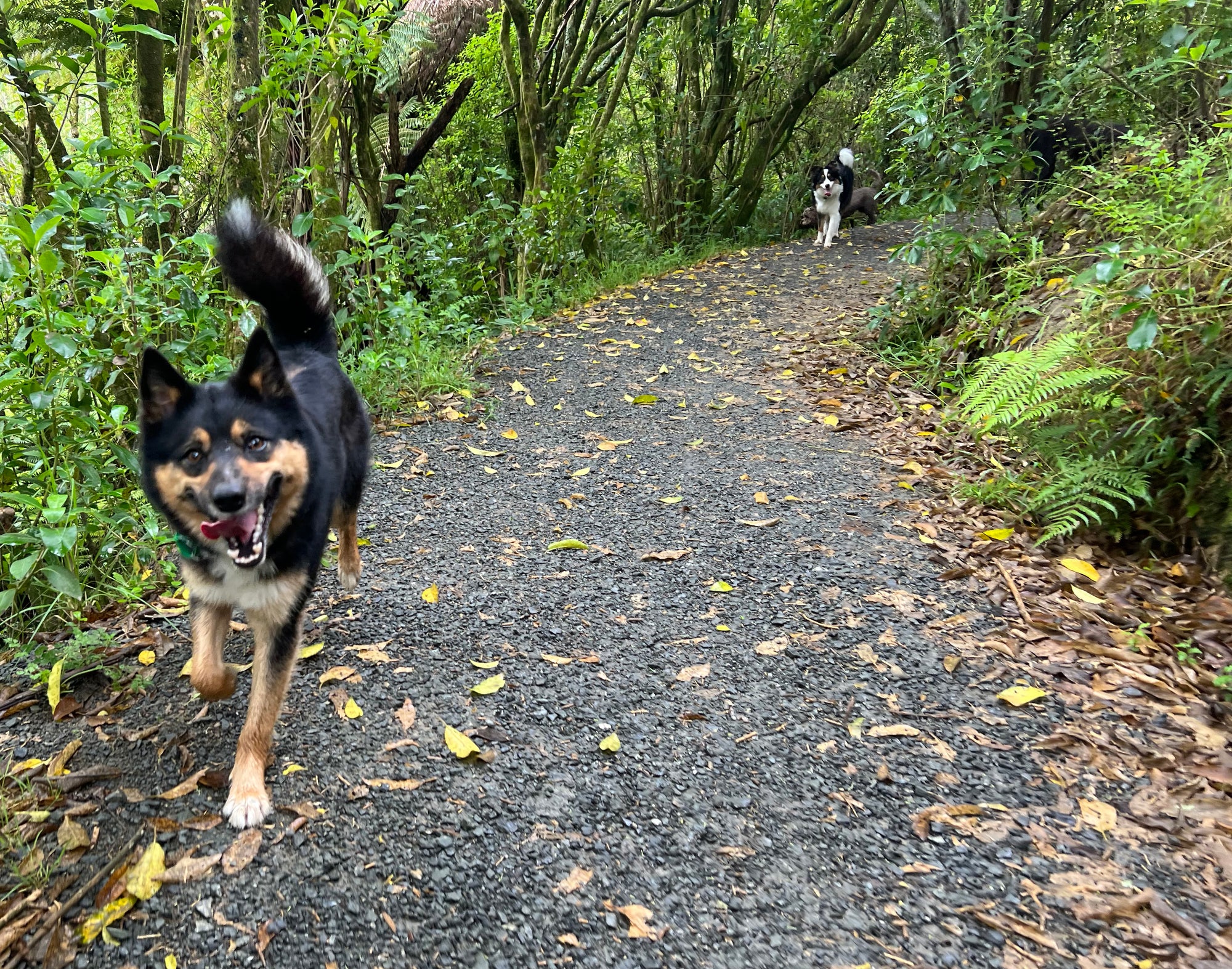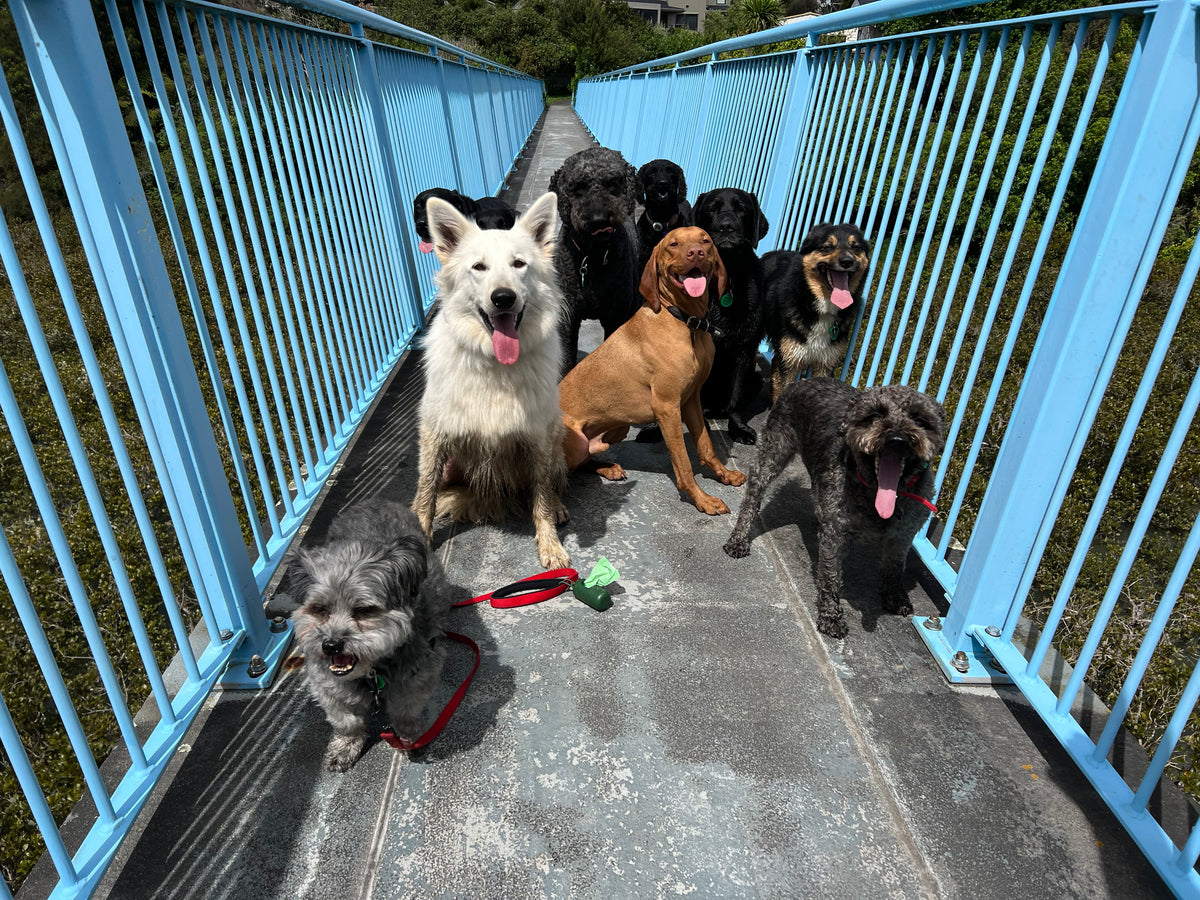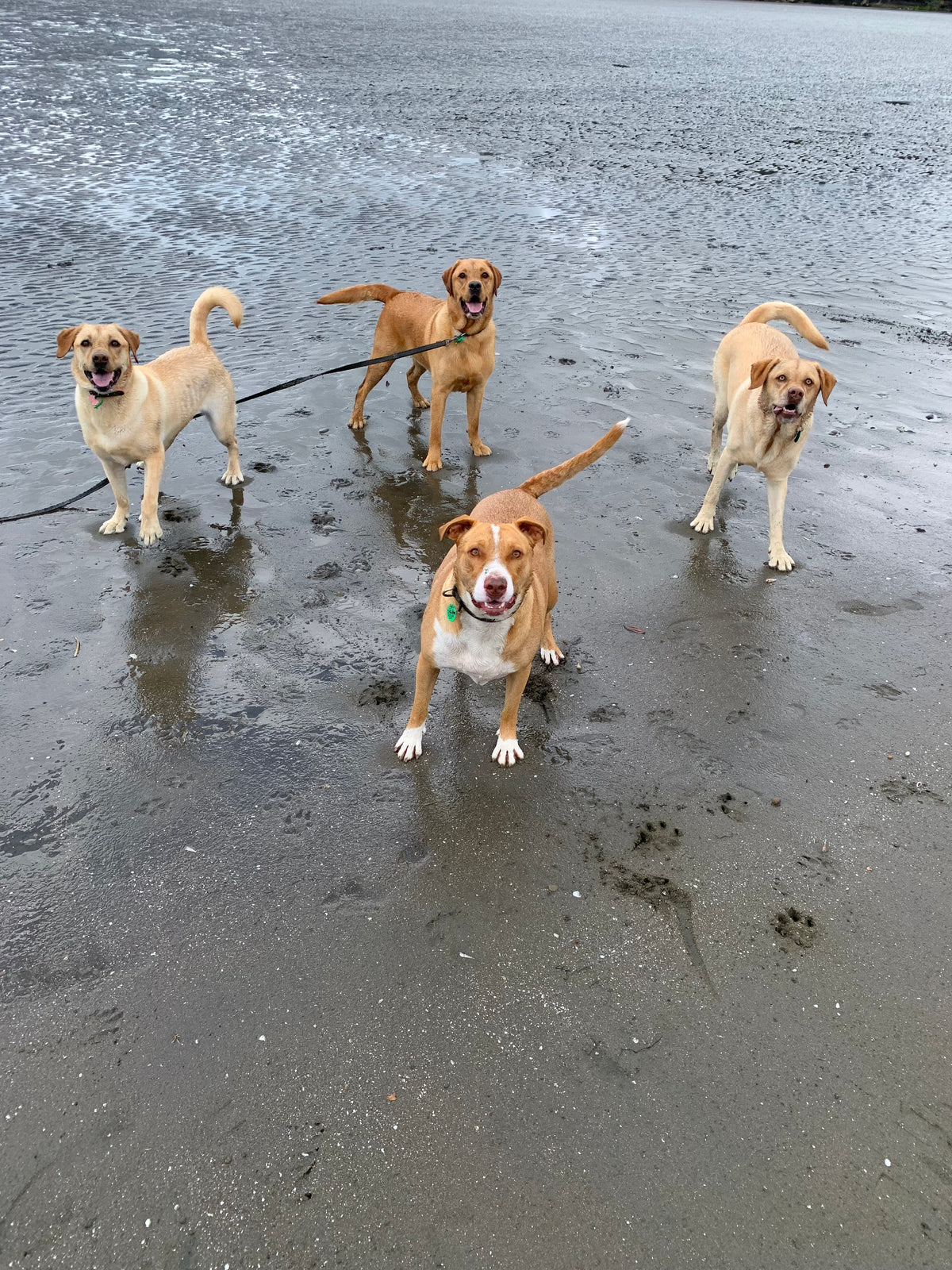 Pet Adventure
No time to give your dog the exercise and stimulation they deserve? We've got you covered! Enroll your best friend in our Paws on Tour Adventure Dog Walking Group. Our team of professional dog handlers are dedicated to improving your dogs health and well-being and offer you the peace of mind that your fur baby is living their best life.
DOG ADVENTURE WALKS AUCKLAND
Take your pup's daily walk to the next level with our immersive dog adventure walks at Paws On Tour. Get ready for an adventure with our professional and reliable dog walking service.
At Paws On Tour, we understand that taking your dog for a daily walk is not just about exercise, but also about providing them with an opportunity to explore and engage with the world around them. That's why we offer immersive dog adventure walks that improve your pup's experience of their daily walk.
Our dog adventure walks are designed to provide a unique and exciting event for your furry friend. We take pride in our professional and reliable dog walking service, and our team of trained professionals is committed to providing an exceptional and unforgettable adventure for every pet.
Our dog adventure walks are carefully planned to provide a range of sensory opportunities for your dog, including sights, smells, and sounds that will stimulate their natural curiosity and provide a chance for exploration. Whether it's a walk along a scenic beach, a hike through a beautiful forest, or a stroll through a vibrant urban area, our dog adventure walks are organised to provide a range of immersive experiences that your pup will love.
Dog Adventure Walks Auckland
At Paws On Tour, we understand the importance of keeping your furry friend happy and healthy. That's why our team of trained professionals are dedicated to delivering the most educational, immersive, and fun-loving experience for you and your pup in our dog adventure walks Auckland. Our dog adventure walks are carefully crafted to not only provide exercise and stimulation for your dog, but also to increase the bond between pet and owner through positive reinforcement techniques.
But our commitment to quality doesn't stop there. We take pride in our attention to detail and duty of care for all the animals we look after. Our staff are carefully screened and trained before meeting any clients, ensuring the utmost trust and privacy for our customers. We use high-quality treats, fun accessories and toys, as well as ensuring to provide plenty of water for dogs in our care. And, with a reputation for excellence reflected in our five-star reviews, you can trust that your pet is in good hands with Paws On Tour when you let us care for your dog while you're busy.
Seeking "dog walkers near me?" Paws On Tour dog walking spans across Auckland, while our friendly team is happy to pick up dogs straight from home. Please join us for a meet and greet before you book.
Picturesque Scenery
At Adventure Pups, we take pride in offering dog adventure walks that take place in some of the most breathtaking locations in Auckland. Our team of trained professionals is dedicated to providing an exceptional and unforgettable experience for your furry companion.
Our dog adventure walks provide a unique and immersive experience that allows your dog to explore some of the most beautiful locations in Auckland. From lush parks to picturesque beaches, we carefully select the best locations for our walks to ensure your dog has a memorable and enriching experience, enjoying the sights, sounds, smells, and social atmosphere during exercise.
Our team of professionals is not only equipped with the necessary knowledge and skills to provide exercise and stimulation for your pet, but will also offer training insights to help you understand your furry friend on a deeper level. We believe that building a strong bond between you and your pet is key to creating a happy and healthy relationship, which is why we go the extra mile to provide training tips and advice.
Eco-Friendly Pet Services
At Paws On Tour, our commitment to eco-friendliness is at the forefront of our mission to provide exceptional services for dogs and their owners. As a company that values sustainability, we prioritise the use of eco-friendly practices and products throughout all aspects of our operations.
In line with our eco-conscious values, we strive to reduce our environmental impact and promote sustainable practices in everything we do. From sourcing environmentally-friendly pet equipment to utilising eco-friendly transportation options in our doggy daycare Auckland, we are committed to reducing our carbon footprint and promoting a greener future.
Innovative Dog Adventures: Services, Toys, Accessories
In addition to our eco-friendly practices, we are also dedicated to using cutting-edge technology to enhance our services. Our team stays up-to-date with the latest advancements in pet care technology to ensure that we are providing the highest level of care and convenience to our clients and their pets.
We recognise that pet owners have high standards when it comes to their pets' care, which is why we are constantly upgrading our offerings to ensure we provide the best possible experience for both pets and their owners, we are always seeking new and innovative ways to improve our services and exceed our clients' expectations.
Paws On Tour
So why choose to join Paws On Tour for pet adventures? Our reliability, attention to detail, pickups directly from home, and commitment to quality are just a few reasons. We guarantee that your pet will receive a professional and loving service that goes above and beyond your expectations. And with our focus on positive reinforcement and immersive experiences, we are confident that your furry friend will love our dog adventure walks.
Don't settle for a basic dog walking service. Join Paws On Tour and give your furry friend the adventure pet experience of a lifetime, with quality service and treats, shop Paws On Tour today. Contact us today to learn more about our services for dogs, great regular price, and to schedule your first dog adventure walk.
Choosing a selection results in a full page refresh.