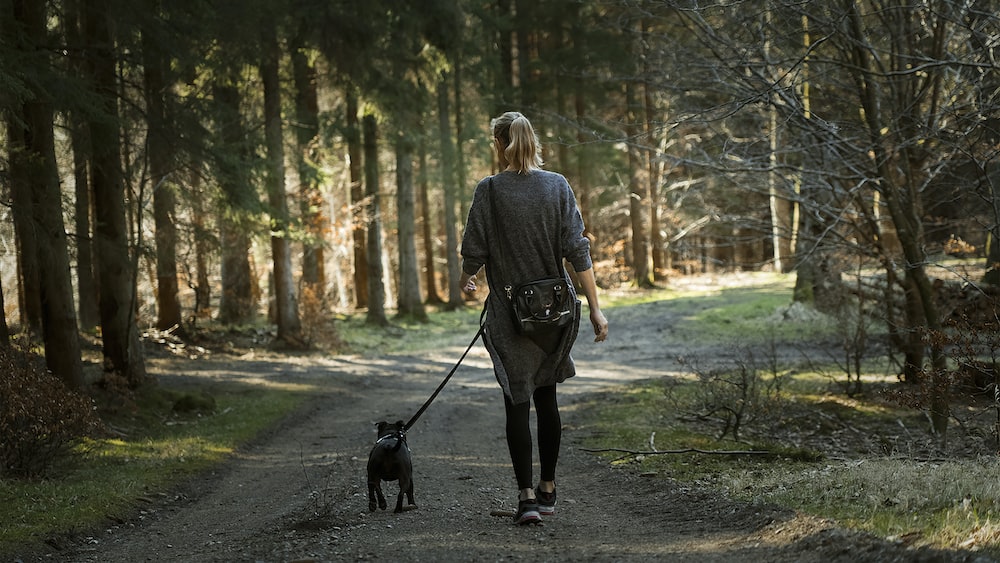 Doggy Daycare North Shore
From tail wags to happy howls, our furry clients love Paws on Tour - and you will too! Are you looking for a great doggy daycare on the North Shore? Paws On Tour's experienced team of dog walkers are pros at dog walking and proper care.

If you want a safe, fun, and reliable doggy day care and walking service on the North Shore, Paws on Tour has an experienced and qualified team of dog handlers here to provide your furry family member with the care and attention they deserve for the day while you're away.
We give you the peace of mind that comes with knowing your pet is in good hands and getting the best day care.
Dog Walking North Shore
Over the years, our company has established a reputable presence as a trustworthy and dependable provider of professional dog walker services across the North Shore and throughout the wider Auckland region. Our commitment to quality and customer satisfaction has earned us the trust and loyalty of countless clients who rely on us to give their dogs the care and attention they deserve.
Whether you need regular dog walking services, occasional support, or assistance with special needs or requirements, our experienced and passionate team is here to help. We take great pride in our work, and our goal is to make sure that every dog we work with receives the highest level of care and attention possible. So if you're looking for a reliable and compassionate dog walking service in North Shore or anywhere in Auckland, contact our dedicated team of professionals who have been taking care of pets with excellent day care for years.
Safe Fun Dog Day Care
Are you looking for a safe and fun place for your dogs to socialise and play while you're away for the day? Look no further than Paws On Tour's Doggy Daycare on the North Shore!
Our daycare walks are designed to provide your dog with a stimulating and comfortable environment, where they can engage in supervised playtime and socialise with other dogs while getting active and staying healthy. Our experienced team of dog handlers will ensure that your pet's individual needs are met, and they receive the best attention and care.
At Paws on Tour, we understand every dog is unique, and we serve their individual needs, taking care of each dog during our pack adventure walks. Our dog day care walks include an appropriate number of rest breaks and access to high-quality food and water.
Our day care team is equipped with the latest processes, training techniques, and safety guidelines to ensure the safety and well-being of all dogs. We take pride in our daycare walks to stay aware of each dog and cater our services appropriately to their individual needs, where we enjoy creating relationships with owners to best meet each dog's needs.
Why Choose Our Doggy Day Care Services?
Our experienced doggy daycare Auckland team prioritises safety, carefully planning walking routes and limiting group sizes for increased safety and fun. We tailor our daycare walks to meet each dog's needs and offer home pickups for convenience. We offer competitive pricing without compromising on the quality of our services.
1. Experienced Team: Our team of dog handlers are experienced, providing your pet with the care and attention they need, creating fun and innovative walks for the dogs in our care.
2. Safe and Secure Environment: Our team is well-versed in safety procedures for your dog, planning amazing walking routes to ensure your dog's safety and well-being. Our dog walk groups are also smaller than many Auckland companies, so we can increase the safety and fun of our dog day care scenarios.
3. Customised Programs: We tailor our daycare dog walks to meet the unique needs of each dog.
4. Convenience: With dog pickups from home, we make it easier than ever to send your dog off for the day with our friendly team. With half day and full day walks, our services work around the schedules of owners.
5. Affordable Rates: We offer affordable rates for our day care services without compromising on quality.
Doggy Day Walks
At Paws on Tour, we are passionate about providing dogs with the best care and attention possible. We are dedicated to our dog care, and committed to exceeding your expectations. Join our community of happy clients and let us take care of your furry friend's daycare needs.
Care and Attention
At Paws on Tour, we understand that dogs are also loved ones, and we treat them as such. We are committed to providing the highest level of care and attention to all dogs in our care, whether they are with us for a short walk or a day of play.
Our team of experienced and qualified dog handlers will ensure that your dog receives the care and attention they deserve, while we locate excellent walk spaces and supply dog toys for them to play and socialise with. Contact us today to learn more about our Auckland, New Zealand, daycare walking services on the North Shore!