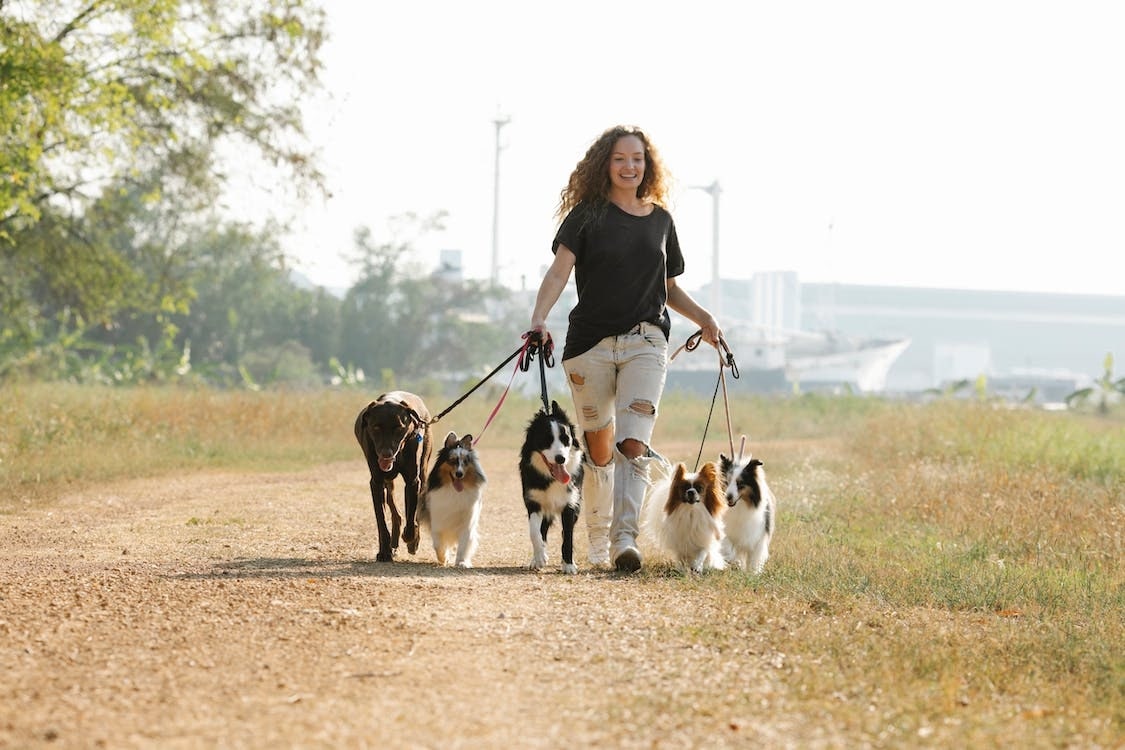 Exploring The World Of Pet Adventures: Fun Activities For Your Four-Legged Friend
Well, look no further! Our pet adventures at Paws On Tour are what you need to keep your best furry friend healthy and full of joy.
Are you looking to infuse a sense of adventure into your furry companion's life? Well, look no further! Our pet adventures at Paws On Tour are what you need to keep your best furry friend healthy and full of joy.
These adventures aren't just about stretching those four legs, either - they offer many wonderful benefits that contribute to your dog's overall well-being.
What Makes Pet Adventures So Special?
These adventures are award-winning group dog walks that help dogs like yours get out and about. They promote a healthy lifestyle full of beautiful sights and smells, allowing your dog to have fun even if you're too busy to walk with them.
Unfortunately, no matter how much we love our pups, we don't always have the time to play or go out on walks. We have plenty of important obligations that get in the way. But, with pet adventures, you don't have to feel bad about being busy; you can happily get your work done while knowing your pooch is in good hands.
While on a fun pet adventure, your dog can experience these amazing benefits:
It's Exciting! Picture this: your energetic canine trotting along, tail wagging, nose twitching with excitement, taking in the scents and sights of the outdoors. These adventures are an absolute haven for your furry friends' senses. With countless things to see, smell, hear and explore, every walk becomes an exciting journey.
From lush parks to serene trails, Auckland offers diverse environments that ensure your pup never experiences a dull moment.
It Promotes A Healthy Lifestyle. Daily exercise is essential for keeping your pup physically and mentally healthy. Routine walks encourage your dog to move and have fun, which can keep them physically fit.
It's Safe. Safety is a top priority for us at Paws On Tour. Our dog groups are relatively small, limited to eight dogs per pack, to ensure that every dog can be supervised and cared for. Our small group size means that no dog will be left behind, and each will be carefully watched to make sure they don't get hurt.
Our dog walkers are also trained and experienced with dogs. We make sure that all of our walkers are people who genuinely care about the health and happiness of the dogs we work with. So, if your dog is having a tough time, they'll receive the expert help they need.
Additionally, we don't just take any dog in at any time - we always assess each dog before we take them on a pet adventure. This is to ensure that they're a good fit for the group and won't cause any issues for the other dogs.
It's An Opportunity For Socialisation. Socialisation is extremely important for dogs. Walking in a group lets your dog meet other dogs and friendly humans, helping them develop crucial social skills. As they mingle and play with their furry counterparts, your pet will learn valuable lessons in communication and cooperation.
Proper socialisation can reduce your dog's anxiety when around strange new people and places, as well as prevent issues in the future. Meeting new people or being in new environments can be scary, regardless of whether you're a dog or a human, so this experience can greatly help.
It Can Improve Mental Health. Do you like being cooped up at home all day? Neither does your dog! Beyond the physical benefits, these adventures are a boon for your pet's mental well-being.
Regular dog walking not only provides the necessary physical exercise that they need but also stimulates your dog's mind and keeps them mentally engaged. An engaged mind is a happy mind, and this directly translates into curbing undesirable behaviours.
If your dog is barking too much at home or exhibiting unorthodox destructive tendencies, such as chewing on the couch, they might just be bored and stressed due to low stimulation. A fun pet adventure can get their mind going, which can prevent these not-so-great behaviours.
How You Can Make Your Dog's Life More Adventurous and Exciting
Overall, our group dog walks offer an unparalleled opportunity for your furry friend to embark on an exciting adventure that not only invigorates their senses but also contributes to their physical and mental health. At Paws On Tour, we believe that every dog deserves to live life to the fullest, and we'd love to help keep your dog's tail wagging.
We know you want the best for your pup, so we invite you to visit our site to learn more about what we can do for you. Or, you can call us directly on 020 4135 6067 if you'd like to speak to a member of our team.
Pet adventures serve as a holistic approach to fostering a happy and healthy lifestyle for your four-legged companion. So, why not treat your beloved canine to an unforgettable experience?
Gear up, let your dog join the Paws On Tour pack and let the adventures begin!