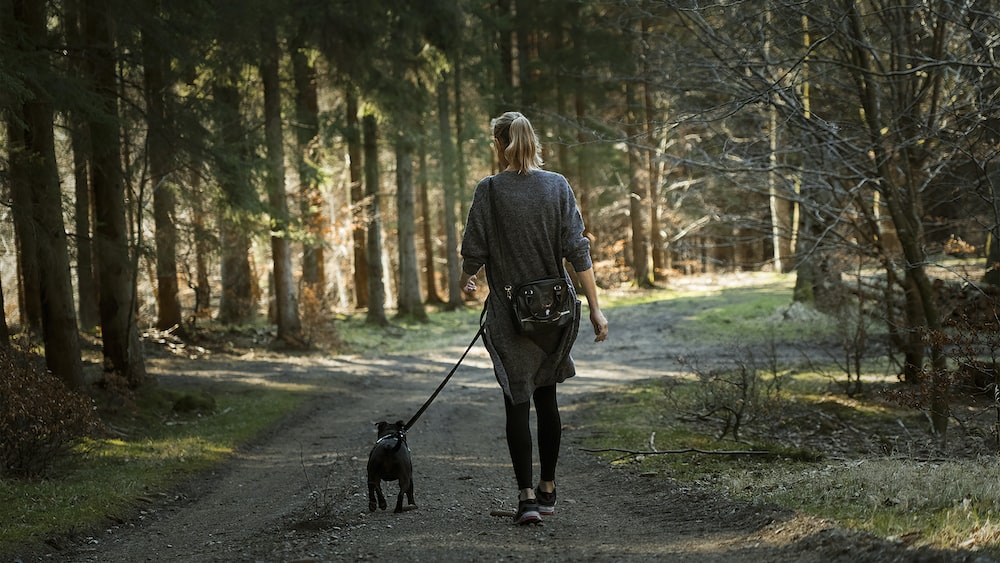 10 Dog Walking Tips to Get Your Dog Under Control
Dog walking is something that many Auckland dog owners love, whether they're heading out with their pal on their own or they've hired a helpful dog walker to take their buddy on a healthy adventure. Dog walking is necessary because dogs require regular exercise to keep them happy and healthy. 
But, as any dog owner knows, dogs are also individuals with personalities and can sometimes get out of control. A rowdy dog isn't the easiest to handle safely when you're on a walk.
Dog walking in Auckland is very important for your pooch; make sure they're getting quality exercise when they're out. 
How To Keep Your Furry Friend Under Control And Happy When You're Out On Walks
At times, it can seem impossible to control a feisty dog who wants to do their own thing. What exactly can you do to keep your dog calm?
Luckily, through proper handling, training and the right actions, you or your dog walker can keep your dog happy as they're out exploring with their walker. 
Consider the following if you want your dog to be happy and under control:
Hire A Dog Walker Who Treats Your Dog Right.

One of the very best ways to get your dog regular exercise is to hire a great dog walker. Great dog walkers know that dog walking is an important part of an Auckland dog's life, so they'll do their best to provide you and your pup with excellent services. 

Although your dog might not be sure of them at first, after your dog learns that your dog walker is a good person who only wants the best for them, they'll most likely be happy to spend time with them. Walking with a person they trust will help keep your dog calm. 
Walk An Appropriate Amount Of Time For Your Dog's Breed And Age.

Not every dog requires the same amount of exercise. For example, a big German shepherd is going to need more walking than a teacup poodle. Additionally, a small puppy isn't going to be able to walk the same amount as an active adult dog. 

Be aware of how much exercise your Auckland dog needs through dog walking, and make sure their needs are met. 
Bring Treats.

What dog doesn't love a good treat? You can bring along your dog's favourite treats to reward them when they're good. If your dog walker carries treats, they should only bring good treats you've approved. 
Stick To A Routine.

A new environment can excite or frighten your dog. Be sure your dog walker sticks to a familiar route so that your dog isn't exposed to anything new that might cause them to get excited or scared. 
Choose The Right Style Of Collar. Different collars may be better for different dogs.

 Your dog may do well with a regular collar, but they also might do better with a

martingale

collar. Be sure your dog has a sturdy collar that correctly fits them that doesn't snap or break when the dog pulls against their leash.
Always Check The Weather.

Auckland dog walking is fun, but it might not be so fun if it's storming out. Bad weather can upset your dog. Make sure the weather will be nice before you send your dog walker off with your furry pal. 
Reward Your Dog When They Behave Correctly. A great way to train your dog is to reward them when they're good.

 If your dog does well, then you or your dog walker can reward them with treats or praise. 
Know How To Let Your Dog Know When They're Misbehaved.

Conversely, if your dog behaves poorly, make sure to let them know. A stern, raised voice can be enough to let your dog know you're disappointed in them. 
Make Sure Your Dog Knows Who's Boss.

You are your dog's best friend, but you still rank higher than them. They should know that you're in charge and that your dog walker is in charge when they're on walks with them. Your dog can learn who's boss if you or your dog walker directs them and controls them during their walks.  
Keep Your Dog Leashed And Near You.

You should never let your dog run wild when you're on a walk, especially if you're near the road! Your dog should stay leashed and near their walker when they're on their walk. Leave the running around for safe designated areas, like yards or dog parks. 
Call Our Friendly Team For Dog Walking Services In Auckland
Your dog deserves good treatment, lots of love and plenty of exercise. Are you looking for a great dog walker who will treat your dog with care and respect? Call us up at Paws On Tour. We love dogs, and we'd love to enrich your dog's life with our services.
We know that your dog is special, and we want you to know that we'll do our best to ensure they stay happy and healthy. Have any questions? Call us at 020 4135 6067 or visit our website today.
Give your dog the best walking experience with Paws On Tour.